15 DEC 2008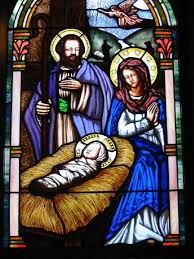 View your copy of Douglas' calendar card click here to download file
08 DEC 2008
"Tendring pensioners need government help to meet the high cost of heating" says local MP, Douglas Carswell. "Now we've had our first really cold spell of the winter, I know that a lot are starting to struggle".
"My number one priority in the new Parliamentary term is to help older folk in Tendring caught out by the rapid increase in fuel prices. The bills keep going up - but many are on fixed incomes, and so find it really tough".
Douglas began the new Parliamentary term putting the following questions to the Minister responsible:
What action is the Minister taking to ensure that no pensioner in Tendring this winter finds themselves unable to pay their heating bills?

Can the Minister issue a statement of progress towards the eradication of fuel poverty in Tendring by 2010?

What steps is the Minister taking to help pensioners in Tendring meet the cost of rising fuel and heating prices?

What steps is the Minister taking to help pensioners in Tendring meet increases in the cost of living?

"My constituency has one of the highest proportions of older folk of anyplace in the whole country. Pensioners are my priority."
"People who have spent their working lives paying taxes and contributing into the system need to know that its going to be there for them in their retirement".
"We need to act now, not in January or February when it gets real cold."
"As your local representative, I'm determined to hold government to account - they need to explain what they'll do with our money to help older folk in Tendring".
26 NOV 2008
Local MP, Douglas Carswell, is on the list of MPs due to ask the Prime Minister a question today.  With luck, he'll get the chance to put a question directly to Gordon Brown. 
Over on his personal blog site at www.TalkCarswell.com he is inviting people to suggest questions.
25 NOV 2008
Douglas Carswell MP recently met with Mrs Sarah Hearn and her daughter Jordan Hearn, a diabetes sufferer, at the House of Commons.  Jordan, at just 10 years old, was there to lobby the government to support to the Diabetes UK campaign, which aims to raise awareness of diabetes amongst schoolchildren and help them, by providing support for children with this condition.
Diabetes is a serious problem here in the UK.  In the UK nearly 2.5 million people have been diagnosed with this condition, and there are more than half a million people with diabetes who have the condition and don't know it!  Anything I can do to help create greater awareness surrounding diabetes then I am glad to be of some service.
With over 170, 000 members, Diabetes UK is one of the UK's largest charities, and the organisation does a lot to help those suffering from diabetes. What's more, the charity contributes nearly £7.5 million each year in to diabetes research. Diabetes UK also provides care support events, family days, conference courses and road shows, Douglas said, "What is staggering about all of the hard work and effort that Diabetes UK does for those with diabetes, is that it is funded through the generous donations of its members, like Sarah and Jordan Hearn." 
31 OCT 2008
Douglas Carswell MP for Clacton and Harwich was today handed a petition with over 2,700 signatures to give to Health Secretary Alan Johnson regarding Harwich hospital.
A delegation of campaigners from the town met with Douglas at the House of Commons this afternoon to express their concerns about the delays in having a fully-functioning local hospital.
Douglas said "The new hospital has cost us many millions. Yet its still not fully functioning. Local folk have every right to be angry about it".
"I've repeatedly pressed ministers in Parliament to take action. But they pass the buck - claiming its up to local NHS chiefs."
Despite being technically open for three years now, several departments in the new hospital remain unused and it treats nowhere near its full capacity of patients, resulting in many having to drive miles to Colchester or Clacton to receive adequate treatment.
"Government ministers were quick to try to take credit when the new hospital was in the pipe line. As your local MP, I'm determined to try to get someone to take responsibility for ensuring we get our hospital".
30 OCT 2008
Douglas Carswell attended the North-East Essex Royal Marine's Association dinner on Tuesday evening. The dinner was in aid of the Corp's birthday.
Douglas Carswell says "I thoroughly enjoyed myself. The Royal Marine Association does an incredible amount for both serving marines and veterans by helping them stay in touch with one another, and it also helps to raise vital funds for charities that support our valiant Royal Marines."
In April last year the MP for Clacton and Harwich visited marines serving in Helmand province. Helmand has seen some of the most ferocious fighting since the campaign in Afghanistan began back in 2001; the Royal Marines have been right on the front-line. 
Douglas says "The selfless heroism of the Royal Marines is one we in Britain should be proud of. Their great courage and spirit are legendry and I will do everything I can to support honourable organisations like the North-East Essex Royal Marine Association." 
07 OCT 2008
Douglas Carswell has joined a cross party campaign to end uncontrolled immigration into Britain.
Douglas says "With Parliament back, my first priority was to sign up to this new campaign to end uncontrolled, mass immigration in to our country".
Joining the cross Party group on Balanced Migration, Douglas said "Unless action is taken, immigration will add a population increase equivalent to seven new cities the size of Birmingham over the next 25 years. Two thirds of immigrants in 2006 came from outside the EU."
"It's time to act. Successive governments and politicians have done nothing about it. We need to address this issue now".
The new campaign, spear headed by Labour's Frank Field MP and Tory Nicholas Soames MP, wants to ensure that those entering the country approximately equal those leaving.
Douglas says "I'd like to see a large scale reduction in all non-EU immigration into the UK. When I first called for an end to mass immigration, I was attacked. But its time to speak out".
"Backing this campaign is the first thing I wanted to do in the new Parliamentary year. That's because tackling uncontrolled immigration is one of my top priorities".
26 AUG 2008
Local people hear from Douglas Carswell all year round - not just at election time. 
Douglas' regular newsletter will shortly be delivered to every home in the constituency.  To read your own copy on-line now, click the link below:   
Click here to read the latest newsletter 
19 AUG 2008
Local MP, Douglas Carswell, supported a meeting of the local Federation of Small Businesses (FSB) at the Kings Cliff Hotel, in Holland-on-Sea.

Over 80 local people attended the Business Briefing event in order to brief small businesses about the work of the FSB and the services available from Business Link.

Douglas said "Business in Tendring faces distinct problems because we are on a peninsula where transport is not easy and where there is a shortage of suitable trained staff."

"Politicians at all levels need to remember that small businesses are the wealth creators of the economy and that when the economy suffers, as it is now it is small businesses who suffer most and that means local people so providing help and support is essential so they can continue in business and grow to help the local economy and provide local jobs."

Douglas also outlined his proposal for a Great Repeal Bill in the new Parliamentary session. As the local MP, he will try to propose a Bill to scrap unnecessary and overburdensome regulations on small businesses.

05 AUG 2008
Local MP, Douglas Carswell, attended the Essex International Scout Jamboree held just outside Kirby-le-Soken.

Over 10,000 Scouts from 32 different countries descended on Devereux Farm near Kirby, for a week of fun and games.

Douglas says "It was wonderful to meet so many fun and enthusiastic people from all over the world. As a former Scout myself, I was really pleased to catch up with so many scouts".

"Everyone seemed to be having lots of fun - and there were a range of really fun things happening".

"I met up with some local Scouts from Clacton and from Dovercourt. It is such a privilege for us to have hosted this jamboree for scouts from all over".